About Garner & Glover Company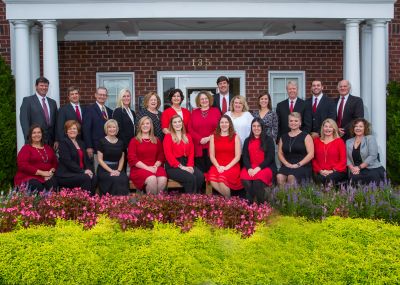 Garner & Glover Company is an Independent Insurance Agency representing many different insurance companies for your insurance needs. We carefully select our carriers in order to provide you with the best level of service, price and coverage. As independent insurance agents, you have the ability to choose the best carrier for your insurance needs. That is the main advantage to using an independent insurance agency, we work to satisfy your needs.

Garner & Glover Company has a rich history of providing quality risk management and insurance services to our customers. Originally founded in 1874 as "The Yancey Agency", Garner and Glover Company evolved to its present name in 1926. We have expanded over the years to include specialists in personal insurance, business insurance and life/employee benefits coverage. We find that by using a team approach with specialists from each department we can better serve our clients' overall needs.

While we are licensed in most of the Southeast and several other states, our clients outside of our immediate area are primarily business customers. For personal insurance (auto, homeowners, etc.) we believe you should have a local agent you can sit down with as needed. For our business customers, we can come to you and have clients in much of Georgia, as well as surrounding states and with operations in multiple states.

Garner & Glover Company has been built based on performance for our clients. Year after year we retain over 95% of our clients in each department. Our people make this possible. We have performance standards for each department and invest heavily in employee education and professional development at every level. While we do have an automated attendant as a backup, you should have a person to answer the phone and assist you with your needs. We don't play music or commercials or have you sit through voice prompts on hold, because we don't want you on hold! We want your needs addressed as quickly and efficiently as possible.